DLS Plastics Office Location
The map below shows the location of DLS Plastics. Please visit the contact page for full contact details.
Browse Our Products
Discover the products that we offer, their purposes and detailed dimensions below. Click here for details about DLS product colours.
Search criteria message appears here. Users should select criteria before submitting the search.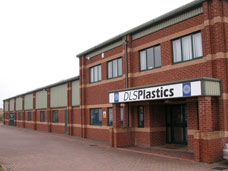 Nearest:

Rail Station: Grantham
(London 60 mins)

Airport: Stanstead (60min)
Luton (60Min)
Heathrow (120min)